However, I couldn't stand it and toned down the pod-system theme with Lost Vape's new starter kit. However, not all of us study our little brothers, so we took a break to get acquainted with the smallest representative of the Thelema family – Thelama Mini 45w.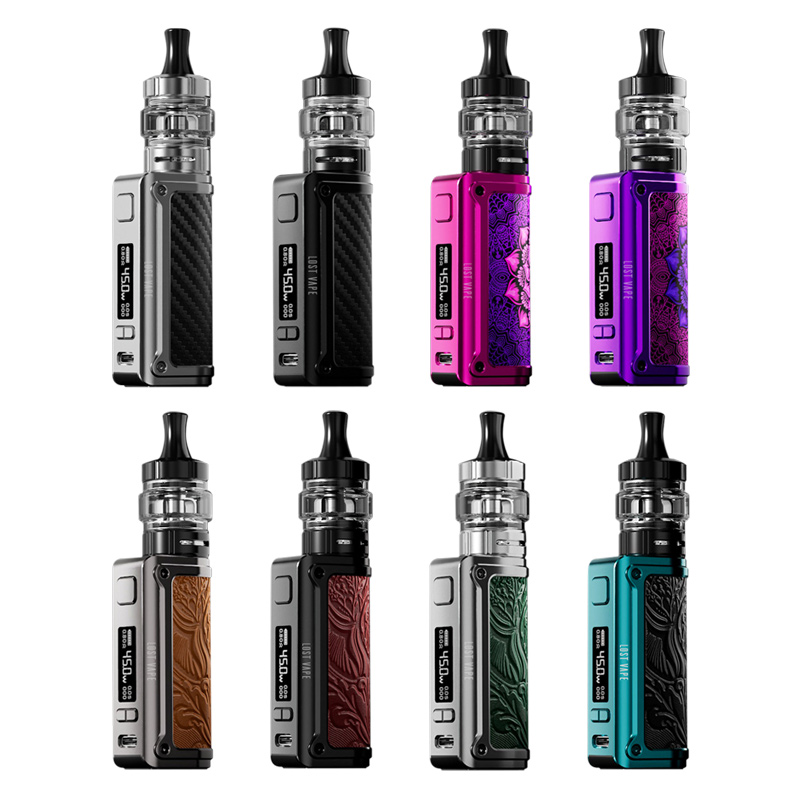 Parameters
Dimensions: 70.5 x 32.8 x 24.6mm
Weight: 137.5g Body
material: zinc alloy + eco leather
Power: built-in 1500mAh
Power: 5 – 45W
Voltage range: 0.7 – 8.0V Peak
current: 15A
Work mode: VW
Supported resistance: 0.2 – 5.0Ω
As you know, manufacturers not only prepare new consoles but also provide them with completely new non-services. It's very nice looking, but the developers forgot to report the dimensions of the latter. Looks like we'll add it later.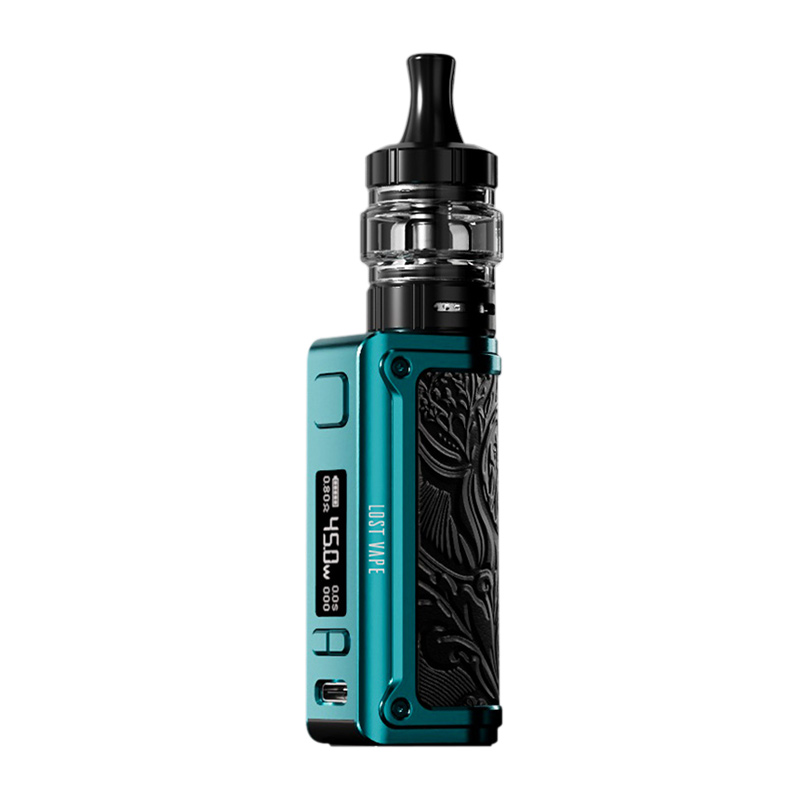 The top of the tank has a standard removable plastic drip for the 510th drop, or two at a time. They are designed for different types of tightening. Initiation, the capacity is not bad.
This novelty is powered by a replaceable evaporator from the UB Lite coil range. Especially for this launch, the developers have even prepared three new vaporizers, two of which will be included in the kit.
By the way, the heating elements of all representatives of this line are made in the form of a grid. Of course, the device is modest in size – that's why it's called the "mini" version. This is achieved by using the built-in battery as a battery.
The box mods feature the range's corporate flair – angular bodies, most of which are adorned with decorative inserts made from carbon fiber or eco-leather. The look is as calm and stylish as ever – this will suit anyone.
Other kits you may prefer:
lost vape centaurus m200 mod
voopoo drag 4