Puff Bar Disposable Vape is really popular on the market recently. So let's check out for more details in this article. Just buy from vapesourcing online shop if you like it.
Puff Bar Vape Pods are currently one of the hottest items out in the vape market today! They come in two different nicotine strengths, one being 2%(20MG) and the other 5% (50MG). And there are totally 24 delicious e-juice flavors to choose from, including favorites for many; such as Banana ICE, Pineapple Lemonade, Lush ICE, Blue Razz, Cafe Latte, Watermelon, O.M.G (Orange, Mango, Guava), Blueberry ICE, etc.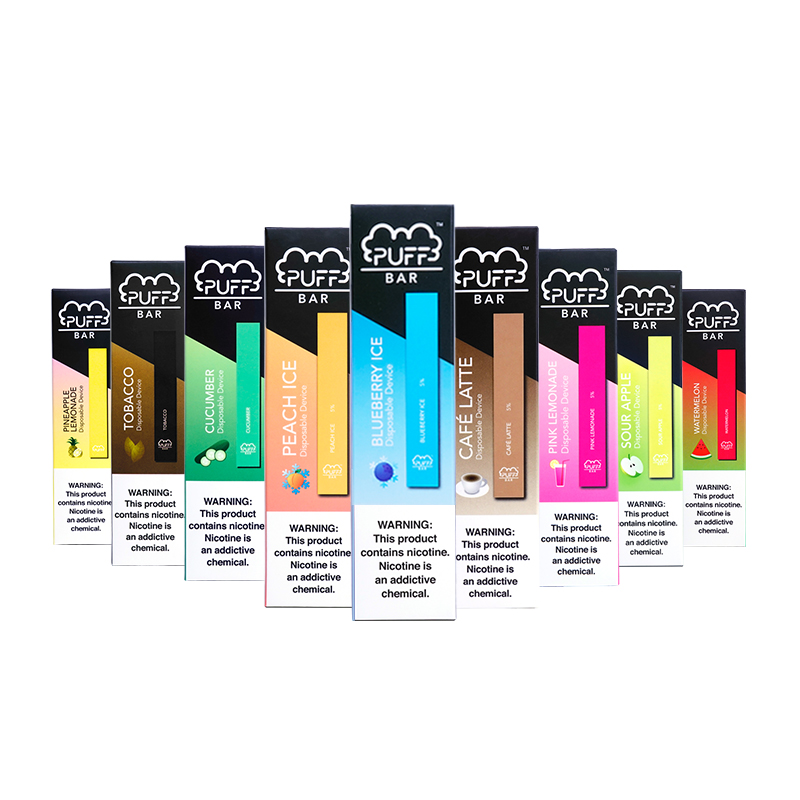 Each Puff Bar Pod is pre-filled with 1.3mL e-juice that is enough to stay satisfied for the whole day. The coil resistance is not clear, but I think it will be higher than 1ohm anyway. Once you take a puff, Puff Bar will leave you wanting to puff for more. At last, all Puff Bar disposable pods are draw activated and require no maintenance, charging, or refilling; once it has been used, just throw away, so they are very easy to use.
You may also like: myle disposable near me
Parameters as below
Battery: Built-in 280mAh
E-liquid Capacity: 1.3ml (Pre-filled)
Nicotine: 50mg(5%) / 20mg(2%)
Puffs: 200 + Puffs Per Pod
Quantity: 1pc/pack
Related blog: What Are The Selling Points Of VOOPOO NAVI Kit 40W?