Hi, my vapors, collaboration of eye-catching shape RDA today is also unique in content. And sub ohm tank, we prefer TFV12 Baby Prince Tank, two very classic atomizer, let's have a look.
"TFV 12 Baby Prince Tank" to be reviewed this time is an upgrade version of "Smok TFV 8 Baby Beast Tank". Three types of coil heads to be enclosed are newly designed and generate high density mist and flavor at the same wattage.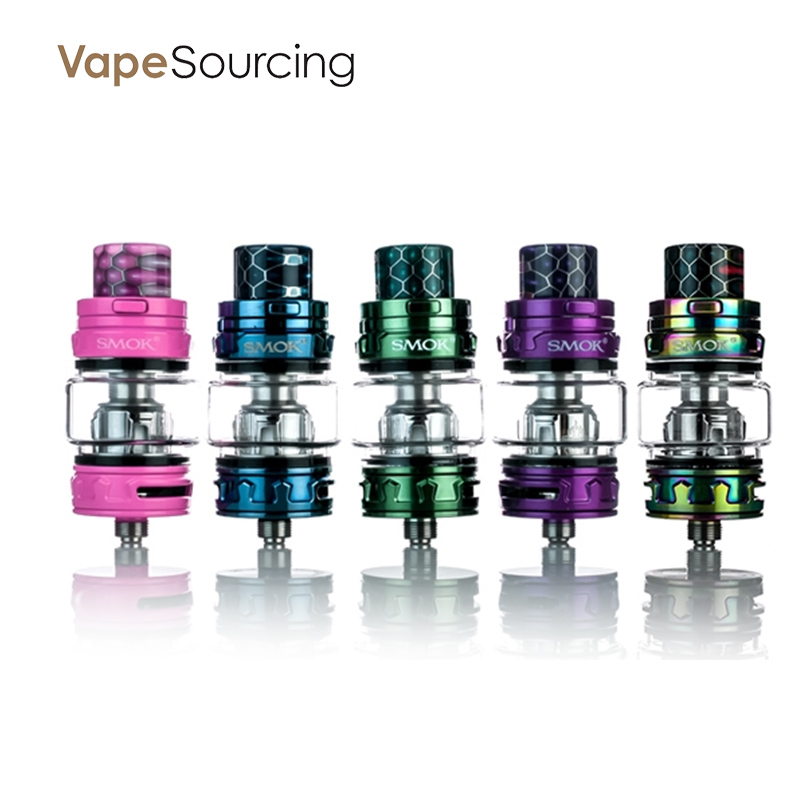 The fat bubble glass suits yourself. When bubble glass is attached, the diameter becomes 26 mm, but the liquid holding amount is 4.5 ml, which is large as the large coil head fits.
The drip tip has a little less than 10 mm inside diameter at the exit and is also not wide. The pattern is like a popular "honeycomb" or "snake", that kind of feeling. Top cap is thick and heavy. By saying Prince "Crown (crown)" is a motif and is cool.
Vandy Vape Capstone BF RDA
Vandy Vape "Captsone RDA" is a collaboration model with Vapesourcing". Deck for dual coil (single coil possible) with unique appearance. It is a 24 mm diameter dripper that has a structure to accelerate liquid supply in BF operation.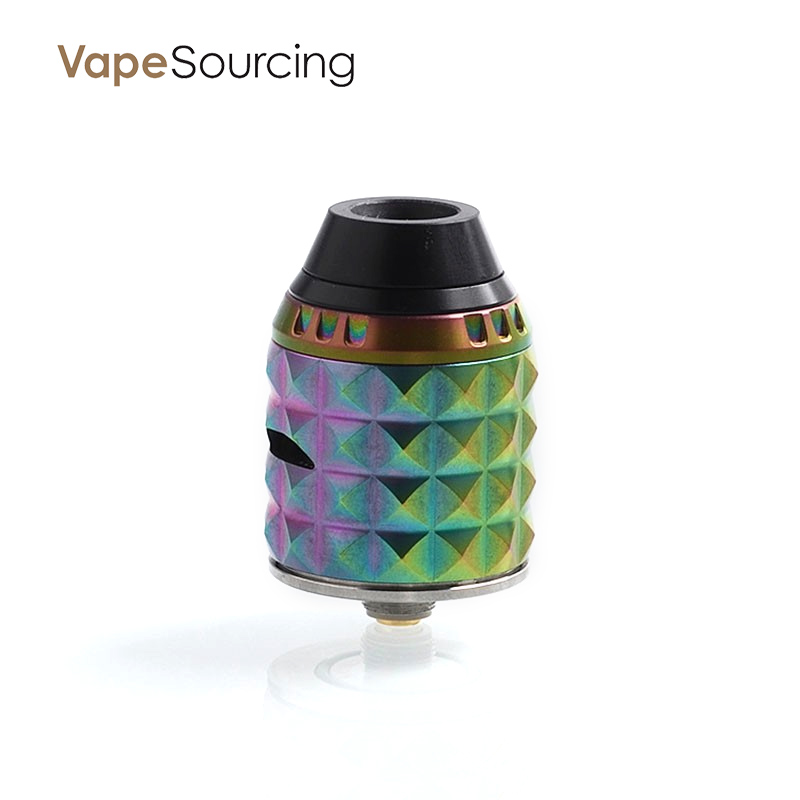 Contents:
Capstone RDA
Accessory bag
Drip tip (810)
Clear cap (PC)
Pre-made coil x 2
Coil lead guide
Instruction Manual
Attached pre-made coil is fuse-clapton of Ni 80 material. It is 0.28 Ω per piece. I do not feel like assembling with a dual coil. Drip tip is a 2 piece configuration with 510 adapter. You can also use your favorite 510 drip tip with this adapter.
As seen from the inside it looks like the shape that the mist is discharged smoothly. The included clear cap is 29 mm and a little low. Both of the top caps will be mounted with engagement with the base. This will eliminate the idling of the box mod desorption.