The tastemakers at Snowwolf have made a 0mg disposable e-cigarette! For those looking to quit nicotine or quit smoking altogether, Snow wolf ZERO Disposable vape kit is the perfect choice!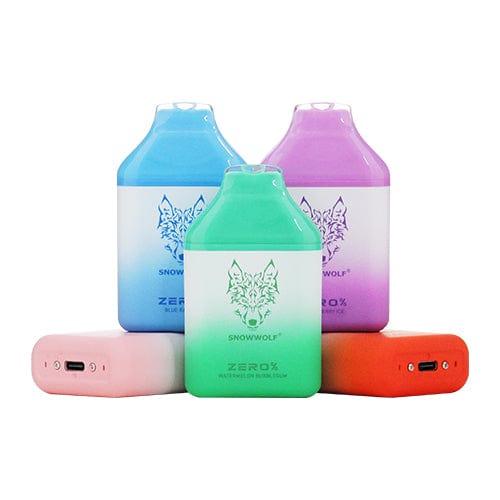 Parameters
5500 Puffs Per Device
Rechargeable USB-C Charging Port
Choice of 10 delicious flavors
Draw-Activated
Contains 0% Nicotine
The Snowwolf vape ZERO Nicotine Free Vape Disposable Kit has a capacity of 14ml which is equivalent to approx. 5500 port, 650mAh battery, USB Type-C charging, 1.0ohm coil and 11W output. Snowwolf Zero Nicotine Disposables are another disposable made for those who enjoy vaping without the nicotine addiction.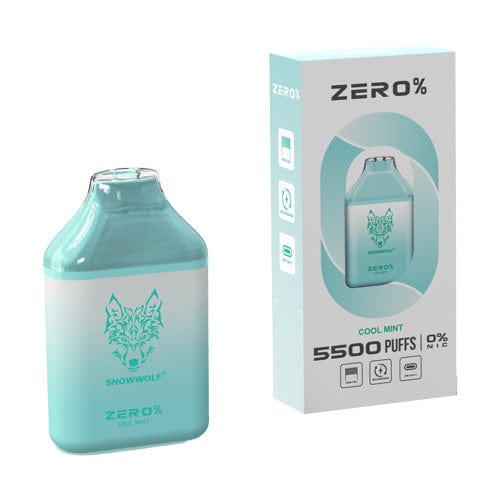 The disposable vape device can generate up to 5500 pips from the combination of the 14mL juice reservoir and 650mAh rechargeable battery. To charge this battery, plug it into any USB outlet, cable not included. A 1.0 ohm integrated mesh coil vaporizes the e-liquid, creating lots of flavor every time you pull the mouthpiece to engage the device.
Related kits you may prefer:
geekvape e100i
voopoo doric 20 se