The show ends with a more serious novelty – a smart but sophisticated pod system from Lost Vape. It is no exaggeration to say that the most popular equipment series of the URSA brand has been continued, in addition, its most compact "sector" has been supplemened – ursa nano pro.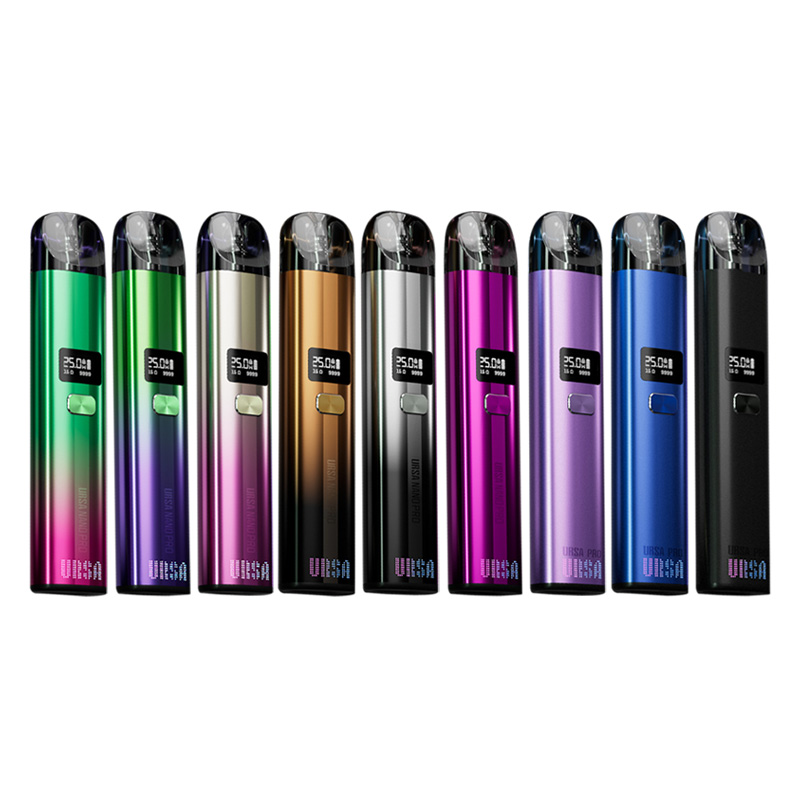 Parameters
Dimensions: 94.4 x 24 x 14mm
Weight: 49.5g Bodyterial: aluminum alloy + plastic
Power supply: built-in 900mAh
Chipset: Quest chip
Cartridge capacity: 2.0/2.5ml Vaporizer
resistance: 0.6Ω cartridge / UB mini
Power : 9 – 25W
Voltage range: 1.7 – 3.9V
Operating mode: VW
Originally a stick, the URSA Nano series used to be a box and is back on track. Now, again, we're dealing with a stick housed in a durable metal but lightweight case.
The overall design is very democratic, which means it will suit most users. Pretty decent size – what a height is worth. But the weight seems to be able to be lighter.
It is no exaggeration to say that the palette of suggested color options can be called novelty decoration – bright "gloss" versions look very "juicy".
Replaceable cartridges are slightly larger than standard capacity, fill on the side, and the mouthpiece is flat. Perhaps the most notable feature of this novelty is that the kit offers an instance with a built-in vaporizer and a variant with replaceable coils.
As the latter, UB mini series coils are used. It's also important to note that consumables from previous models are supported here. This is my personal guess – the manufacturer didn't pay attention to this moment when it was demo.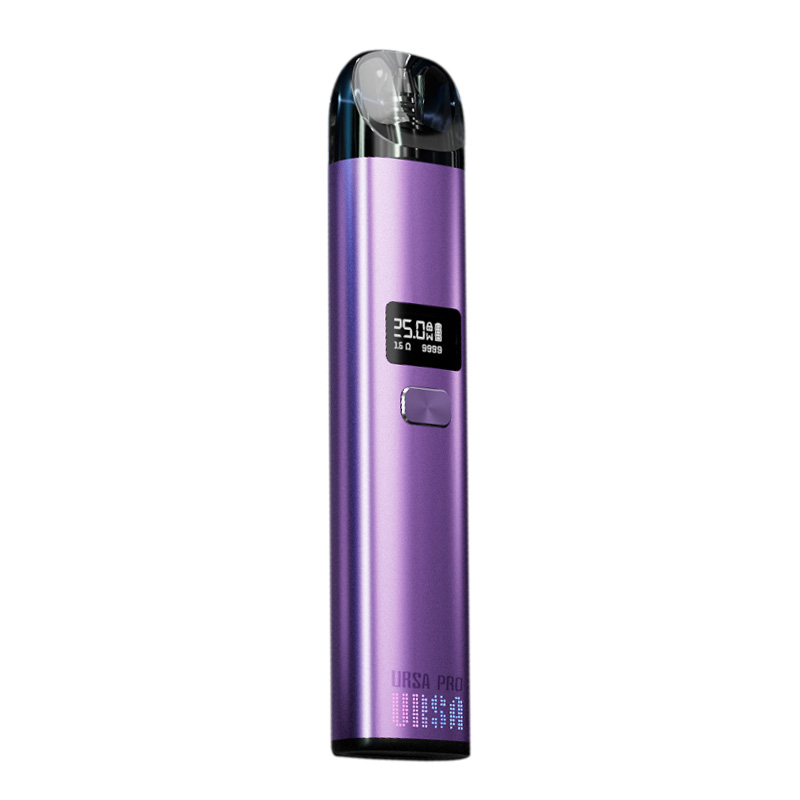 The update is powered by a built-in battery, which is not bad for such a capacity size. However, that's not a problem, as it charges very quickly – less than half an hour. The connectors for this event are prepared from modern samples.
The pod system kit is controlled by a chipset of its own design, which operates when the only thing available – watts with a small adjustment range. As a bonus, the pack includes a lanyard to hang around the neck.
Related kits you may prefer:
onee max
smok nord 5 price Pennsylvania