We start another work week with a brand new pod system. First, let's take a look at the simplest representation of this segment. Well, more advanced in terms of technology after we admire – Joyetech eVio C2 Pod kit.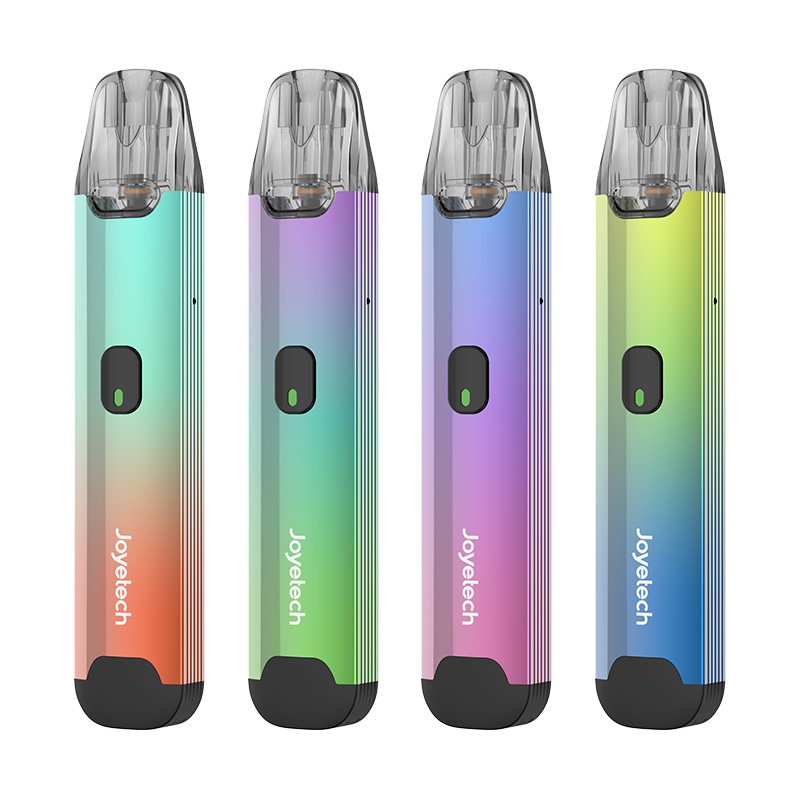 Dimensions: 116.6 x 22.5 x 12.7mm
Body material: metal + plastic
Power supply: built-in 800mAh
Cartridge capacity: 2.0ml Vaporizer
resistance: 0.8Ω
Power:18W
Operating mode: Power
overcharging / overdischarging
Connector type: magnetic
Screen / diagonal: not provided
The program opens with Joyetech devices, a continuation of the product line of the same name. Furthermore, our hero is an exact copy of his namesake predecessor, and is actually no different from him.
The Joyetech novelty's exterior hasn't changed much – in form it's again a flat stick with a nasty front and embossed lines on the sides. Even the brothers are exactly the same size and weight as the body in both cases is metal.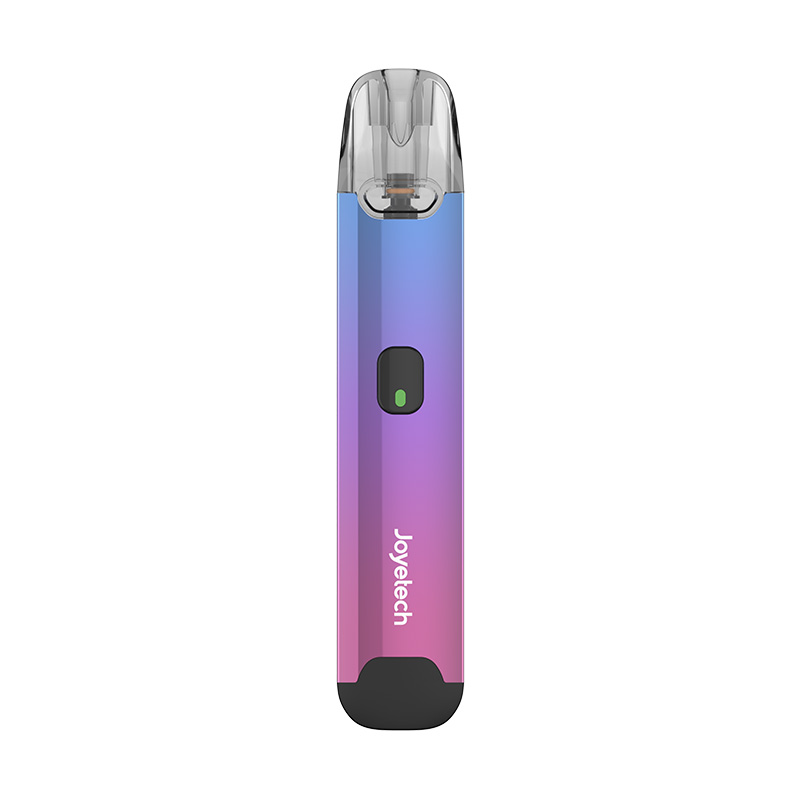 The only visual difference is the colour scheme proposed from the start – now it's brighter and has more gradients. Oh yes – the metal finish is now glossy.
They didn't replace the removable joyetech evio c2 pod cartridge – it's a standard small-capacity tank with a flat mouthpiece and side filler for quick access.
However, the developers did not change the capacity of the built-in battery or the charging speed. As a connector for this program, the novelty again gets modern Type-C.
Related kits you may prefer:
smok rpm 85
elf bar charger review