The Innokin Scepter 2 pod kit is a mouth-to-lung (MTL) and restricted direct-to-lung (RDL) pod device powered by an internal 1400mAh capacity battery with two selectable power levels: normal and boost.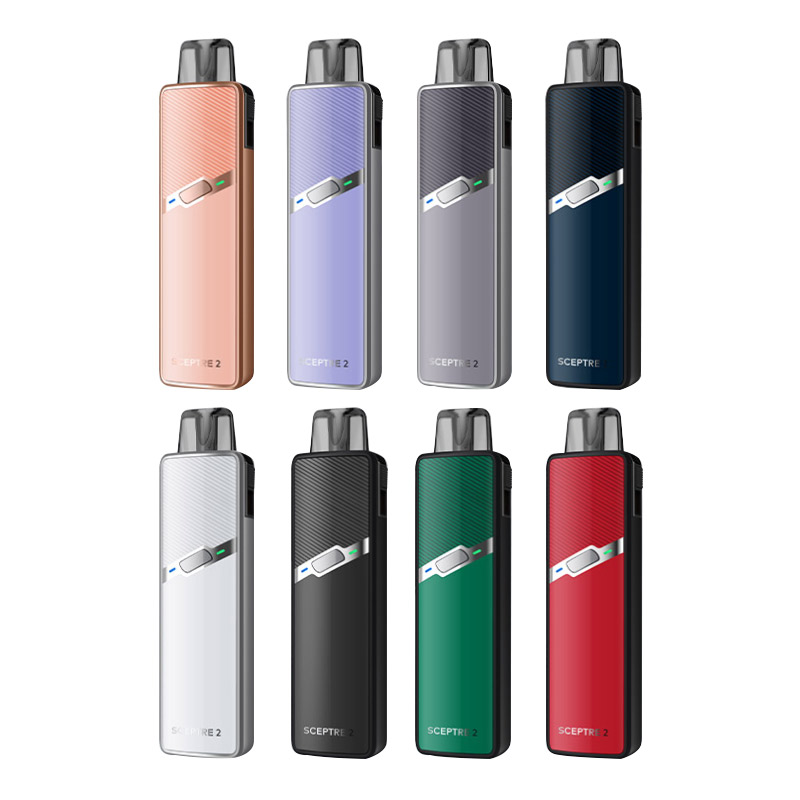 Specifications
Construction: High-grade Zinc Alloy and PCTG
Dimensions: 104.3mm (H) x 27.93 (W) x 17.62mm (D)
Weight: 97 grams (Including Pod)
Charging: Type-C USB 5V/0.8A
Resistance Range: 0.4 ohms – 3.5 ohms
Output Wattage: Normal and Boost selectable
Voltage Range: 2.65V – 3.4V
The 2 selectable wattage levels will vary depending on the type (resistance) of the "S" coil installed. Read on to understand our thinking, explore the finer details and investigate how the Scepter 2 pod kit works and performs.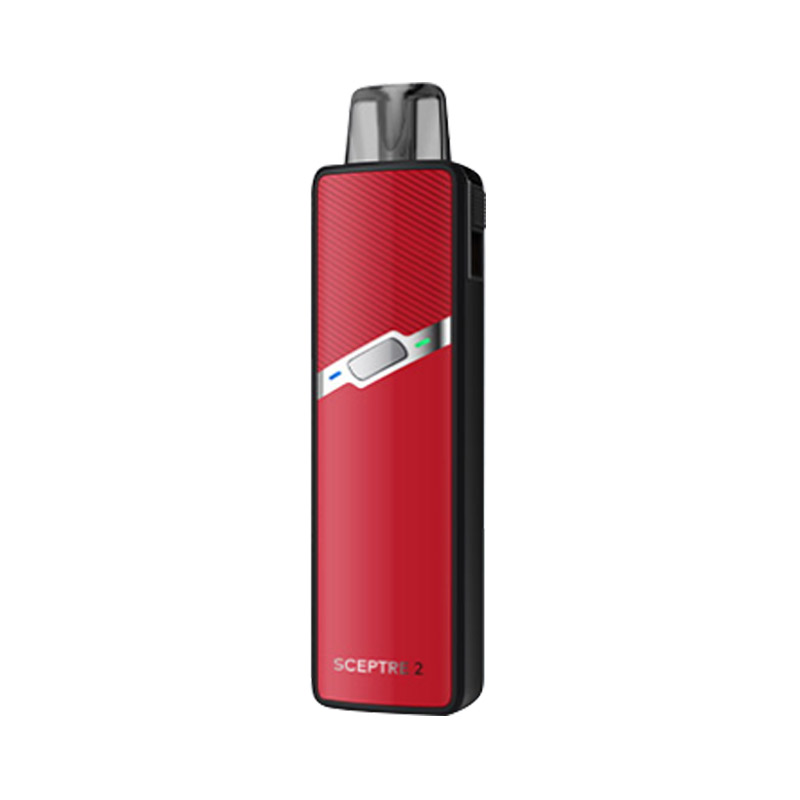 Charging for the Scepter 2 takes place via a Type-C USB charging port, specified at 5V/0.8A, with two hidden color-changing LEDs on the sides of the device body, flanking a slightly raised front rectangular fire button.
The Scepter 2 has two launch modes; automatic extraction or push-button launch with variable airflow control provided by the adjustable airflow slider, which is integrated into the side of the pod and available on the side of the Scepter 2 fuselage.
After 2 years since the critically acclaimed release of the original Innokin vape Scepter pod, we are delighted to have the opportunity to review the newly released and updated Innokin Scepter 2 pod kit.
Other kits we recommend:
packspod disposable vape
rechargeable flum