This week kicked off with a very interesting and even long-awaited novelty from the Wotofo brand. Let me remind you that the first GEAR only had such a volume when the bubble glass was installed. And this Gear V2 RTA from Wotofo does not offer to increase the capacity.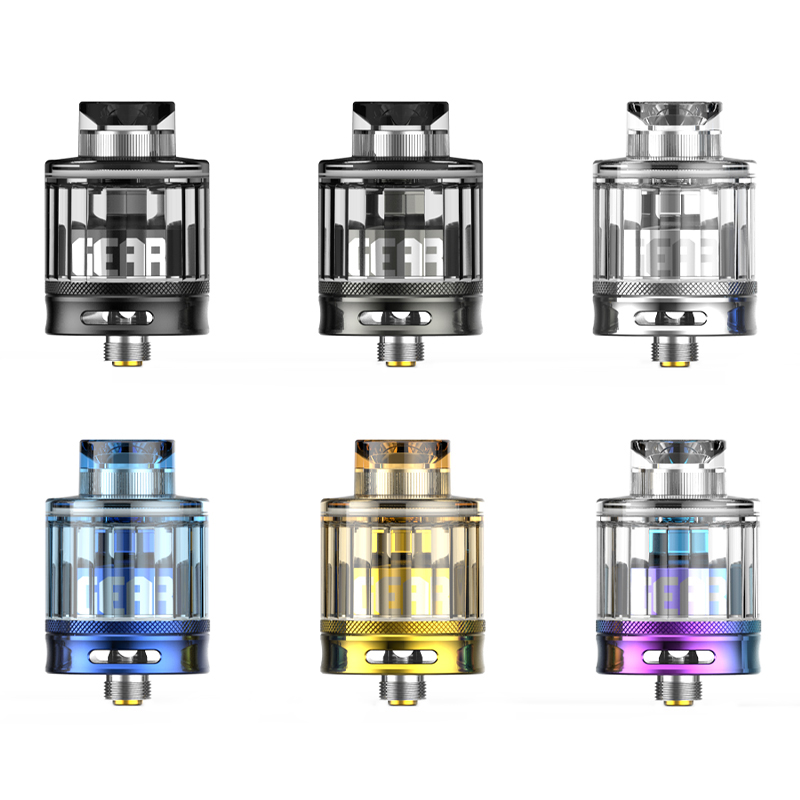 Specifications:
Brand: Wotofo
Product Name: Gear V2 RTA
Diameter: 24mm
Height: 38.5mm(with drip tip and 510 pin)
E-liquid Capacity: 3.5ml
Filling Type: Top filling
Airflow: Fixed side airflow
Thread: 510 thread
Do you remember the first release of this, I am not afraid of the word, the legendary tank happened under the banner of OFRF subsidiary about three years ago. Since then, a lot of water has flowed under the bridge, and the owner-producer has robbed him of all the laurels.
Therefore, the second revision of one of the most interesting single spirals in my humble opinion is now presented by the Wotofo team. You guessed it, the flask is now plastic.
It has created its own performance to expand the working space and provide the best opportunity for every drop of your e-juice. The compression chamber can produce a lot of flavors. Its advantage lies in its curved side airflow control capability, which can calculate your air consumption and reduce e-liquid condensate.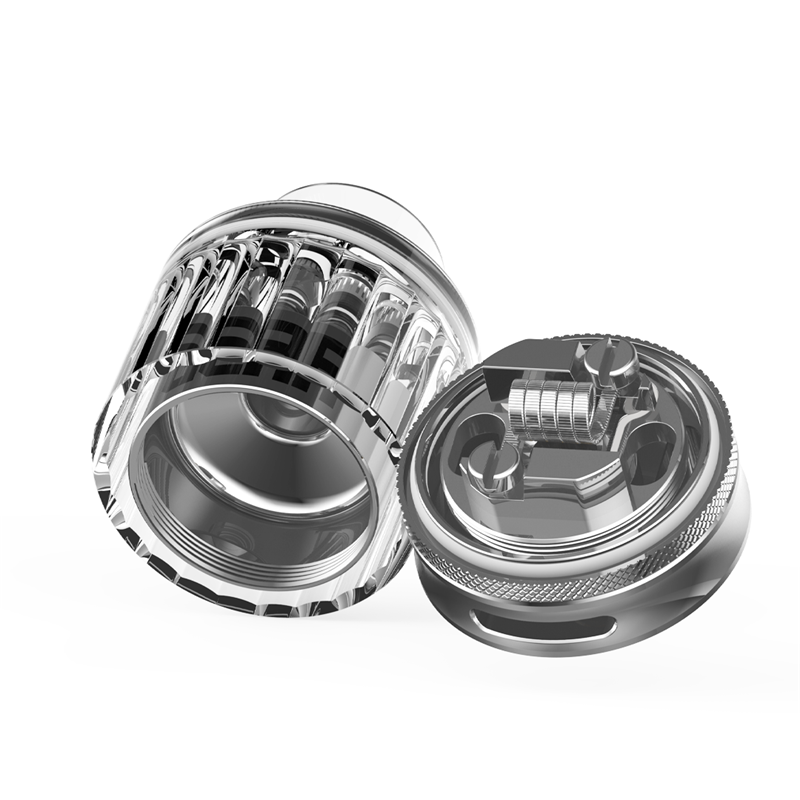 There is no risk on the liquid-there are no small filling holes under it. And here, perhaps, the main reason for "all troubles" appeared in the arena-the capacity of the vape tank has almost doubled compared to the ancestor.
Conclusion
The Wotofo new vape RTA's appearance is one of the reasons fans love Pioneer, but it has undergone a huge change in the second version. Yes, he is an original creator, but in my opinion, he is inferior in all aspects. The main feature of the novelty decoration is the rim on the flask, which makes it look like a "cheap" one-time disposable pods.
Other new vape devices you may prefer:
pulse aio mod
firebolt cotton