This time we'll be covering the Uwell Whirl S Kit. If you like pen-style AIO devices with an unbreakable atomizer, then just give this is a look.
The main components of the Whirl S Kit are the mod and the tank. The mod has a 1450mAh internal battery which you charge using the USB Type-C port. There is a fire button which you use to turn the mod on and off and also you can press this when you want to vape. However, a sensor is installed which will trigger the device when you inhale on the mouthpiece. An LED indicator is provided which is a light-up ring surrounding the fire button – there is no mention of what this displays – I would hope it would display the battery capacity remaining.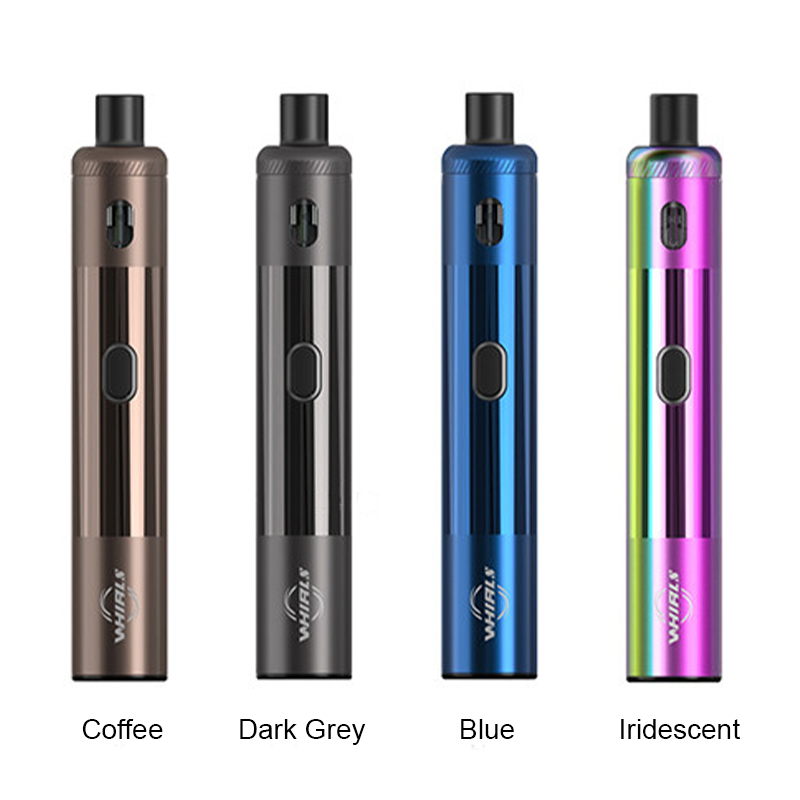 As for the 2ml sub ohm tank, it is refillable and hides inside the mod. To meet new child safety requirements there is a "CRC" version which has a locking top fill cap. The standard version just has a screw-off top fill cap. From the package, you will get two Uwell UN2 Meshed-H 0.8ohm Coils which adopt the "Pro-FOCS" flavor technology. The coils are replaceable and on the CRC version there is also a "coil lock" system – again to prevent accidental coil removal. At the base of the tank, there is an airflow adjustment so you can play with the airflow to get it as open or tight as you wish.
You may also like:
xtra voltage price
eleaf isolo air kit price