SMOK Nord 2 Pod Kit is the latest upgrade to the very popular SMOK Nord Pod Kit, which has been fully improved. If you are a fan of the SMOK Nord, you will be interested in this new release.
The SMOK Nord 2 Pod System measures at 95mm x 30.5mm x 20mm, which is a little bit thicker and taller than the original SMOK Nord. The Nord 2 made of strong zinc alloy weighs only 79 grams, which is still ultra-portable and pocketable. The SMOK Nord 2 has a larger capacity battery of 1500mAh and features a higher maximum output of 40W. The SMOK Nord 2 has an upgraded chipset and 0.69-inch side-mounted OLED display screen. The USB charging port is on the bottom of the device. When you charge your SMOK Nord 2, you will see the battery power percentage and the estimated charging time from the screen. The SMOK Nord 2 battery and the pod are clipped in place instead of the regular magnetic connection, which is firm and reliable.
There are two pods available: an RPM Pod with RPM Mesh 0.4ohm coil and a Nord Pod with Nord DC 0.8ohm MTL coil. Both of the pods can hold 4.5ml e juice. The pods feature flat and comfortable drip tips that are not removable. Both of the coils offer you the intense flavor and massive cloud. The taste is concentrated and saturated. The SMOK Nord DC 0.8ohm MTL coil is suitable for MTL vapers, which provides you more cloud and flavor, and features a longer lifespan. The SMOK Nord 0.4 ohm RPM Mesh Coils feature a honeycombed mesh design and are optimized for flavor chaser.
There's no doubt that the Smok Nord 2 remains a game-changing pod kit, combining great performance in a simple, compact device. Where the Smok Nord 2 really shines, though, is with the facility to use any of the coils across Smok's Nord and RPM ranges, meaning there's virtually no limit to the different types of vaping experience you can get out of the kit. What a fantastic pod system kit! Why not have a try?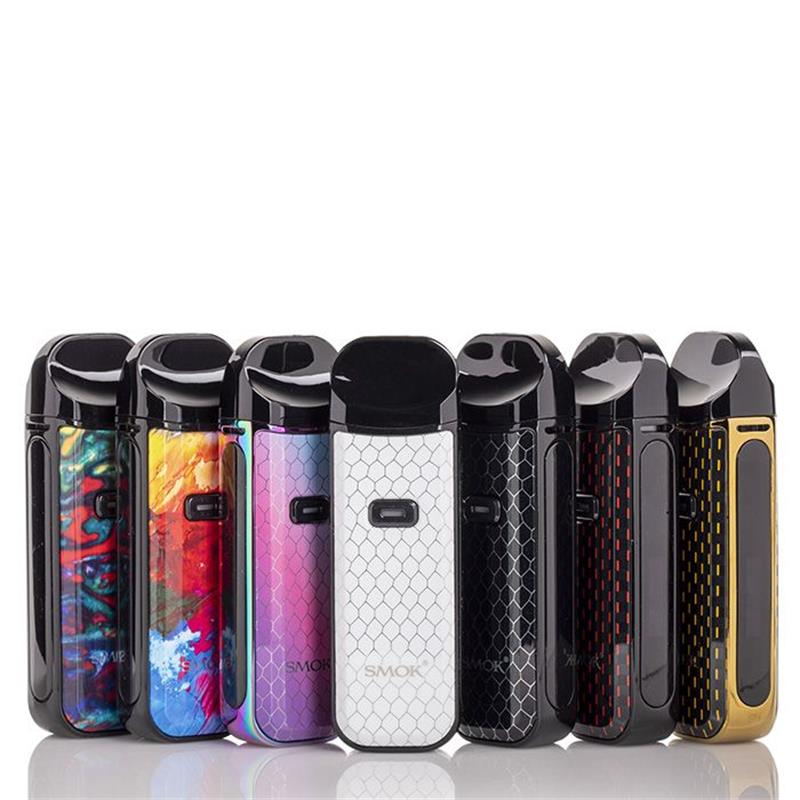 Parameters
Size: 95(Height) * 30.5(Width) * 20mm(Thickness)
Weight: 79g
Output Power: 1W-40W
Battery Capacity: 1500mAh
Pod Types: Nord 2 RPM Pod and Nord 2 Nord Pod
E-liquid Capacity: 4.5ml
Filling: Side filling
Load Resistance Range: 0.30ohm-3.0ohm
Charging Voltage: 5V
Screen: 0.69-inch OLED display
Colors: Red, Black Cobra, 7-Color Oil, Gold, 7-Color Cobra, White Cobra, 7-Color Resin, Black Stabilizing Wood, Red Stabilizing Wood
You may also want to review
novo x price
smok nfix