Which series of devices in the vaping market do you like best? My favorite one is the SMOK Novo series and this time we'll be covering the Novo 3 Kit. If you are looking for a reliable pod mod vape device, then just give it a shot!
SMOK Novo 3 Kit continues a beautifully curved body that permits easy gripping and ergonomic hand feeling. Built with a high-performing 800mAh battery, it can fire up to 25W and operate without a recharge for about 600 puffs. To find the battery's current charge level, there's an integrated LED on the front of the device that will indicate green (above 70%), orange (30 to 70%), or red which means you should probably plug the device in. There is no fire button on the Novo 3. Instead, SMOK has integrated a re-designed air-sensing system which means that the device will fire whenever you draw on the mouthpiece. As a bonus, the Novo 3 provides multiple protections to prevent risky vaping such as short circuit prevention and, low voltage prevention. Plus, the device will stop working if your puff lasts longer than 8 seconds in case of accidental firing.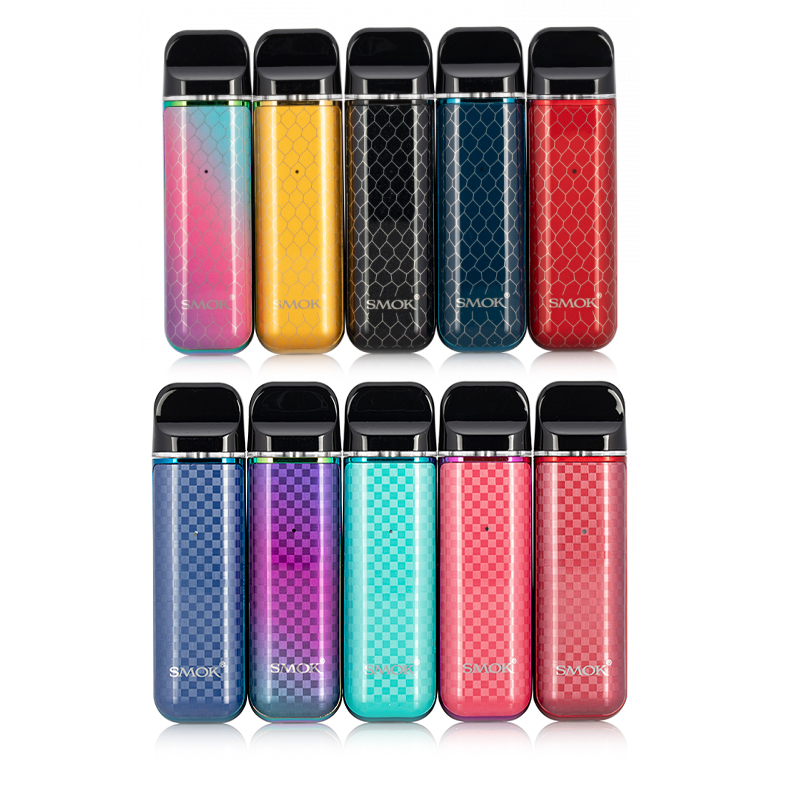 The Novo 3 utilizes refillable pods that are easily refilled via a side port with a silicone plug. Each Novo 3 pod cartridge can hold 2mL of vape juice for extended vape times with either nicotine salt e-liquids or regular sub-ohm vape juice. With new integrated grooves around the contacts between the pod and mod, the SMOK Novo 3 also solves the issue of messy e-liquid condensation around the electrodes. The coil available for the Novo 3 pod is an integrated 0.8ohm mesh coil, this produces a perfect mouth-to-lung style vape. At last, air follows a dual U-shaped airflow path which greatly increases vapor production and maintains the flavor of the pod's e-liquid.
You may also like:
lost vape thelema review
novo x price