This time we'll be covering the SMOK RPM4 Kit. It is the latest in the "RPM" line and comes with many new features. Don't miss it if you like to give it a shot, here are more details.
True to form the RPM 4 is another boxy pod mod. Inside the mod is a 1650mAh battery which is recharged via the USB Type-C port at a fast 1.5A charge rate. The output is variable and you can select anywhere between 5-60W. A 0.96in color TFT screen displays all your vaping data and you can change the color theme. On the rear of the mod is the very welcome airflow slider switch to tailor the airflow to your preference and the coil you have installed. When it comes to pods – these are refillable and the coils are removable and replaceable. You get 2 RPMpods in the kit – both compatible with different coil ranges: RPM4 LP2 pod – this uses the new range of LP2 coils, RPM4 RPM pod – this uses the existing range of RPM coils.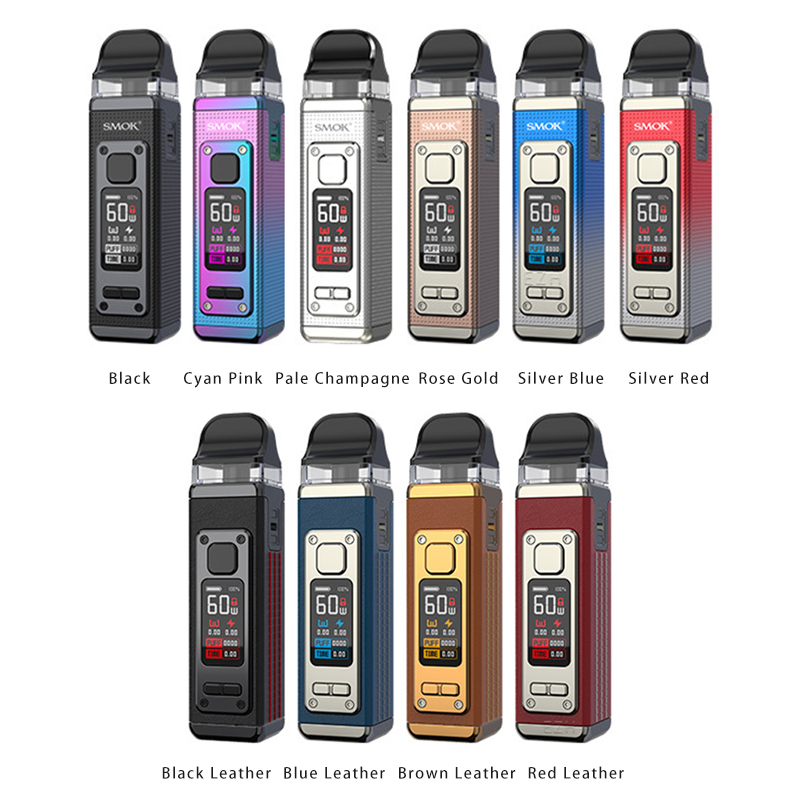 There are 2 different LP2 coils available, a 0.23ohm meshed coil which is included in the kit, and a 0.6ohm dual wire coil which is available separately. When it comes to the RPM coils there are lots to choose from – you get the 0.4ohm RPM Mesh coil with the kit. A side refill port is provided and in standard form, the RPM 4 pods will hold 5ml of your own e-liquid. In TPD-regulated areas, this capacity is reduced to 2ml. A clear area on the pod gives a viewing window to see your e-liquid level and the pod is secured in the mod using a magnetic connection.
You may also like:
cheap geekvape z50 kit
wotofo mdura pro kit for sale