This time we'll be covering the Drop V1.5 RDA by Digiflavor. Many vapers still regard the original as the best RDA created and were saddened when Digiflavor seemed to be retiring from the vaping world. But thankfully they are back with this.
The Digiflavor Drop V1.5 RDA is the update to the extremely popular Drop RDA… The first obvious update is the design of the bodywork on the V1.5. The pretty "T" shaped honeycomb airflow inserts have vanished now replaced with a row of 6 airflow slot inlets which can be closed off one by one by rotating the top cap. The new style airflow apparently caters for DTL and restricted DTL vapers… Looking at the deck now which is very similar to the original featuring 4 posts with large holes for many different types of coil builds.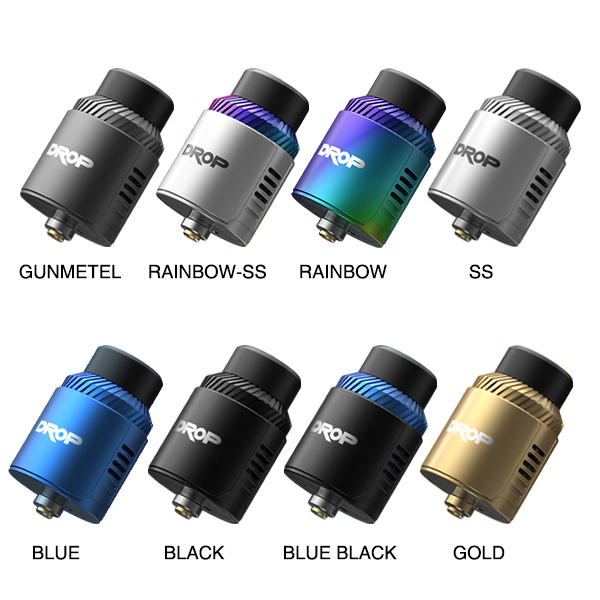 This is only designed for dual coil builds and is gold plated for better conductivity. The design of the posts is to enable the remaining coil legs to be trimmed easily and accommodate some pretty hefty coils to be installed. You can also use the Digiflavor Drop V1.5 as a squonk RDA as the kit includes a bottom feed hollow 510 pin which you install yourself. Obviously without this pin installed this is used as a standard dripper. The kit contents are pretty generous with coils, cotton, and spare parts so you should be able to get this up and running pretty quickly!
You may also like:
thc max rda buy
drag x plus سعر