Lately, I'm a bit fascinated by MTL vaping MTL vaping, so I've been looking around for some decent MTL devices. And lastly, I got the Swag II Mod by Vaporesso and the MD RTA by Hellvape. They are really a perfect combination for MTL vaping. In the following, I'm gonna make a detailed introduction to them.
We first look at the Swag 2 Mod. Covered by a special rubber coating, it is very comfortable to hold in hand and also fingerprint-resistant, and scratch-resistant. Powered by a single 18650 high-rate battery, the advanced AXON chipset inside allows the mod to fire from 5-80W and supports a plethora of working modes such as TC mode, TCR mode, and pulse mode. And the AXON can continuously provide 5X more power throughout each puff (every 0.02s) in the pulse mode, giving your throat strong hits from beginning to end.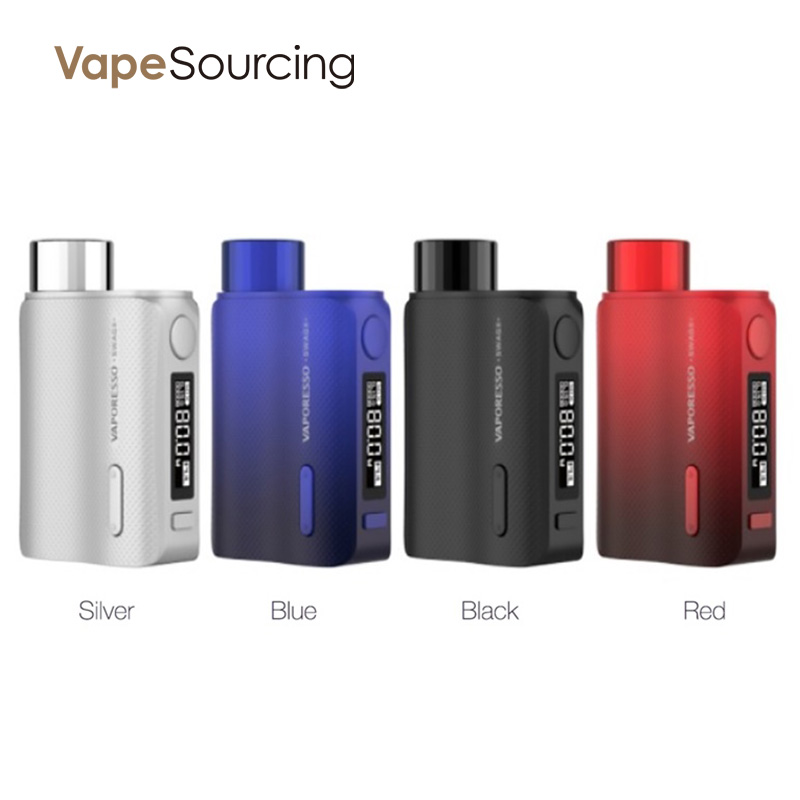 When the battery is running low, it can be fully charged in a short time since the mod has a 5V/2A fast charging capacity. For easy monitoring of the mod, there is also a 0.91″ OLED display screen on the side. It clearly displays vape data horizontally, the simplified interface is easy to use for both experienced users and beginners.
Then is the MD RTA. It has a maximum capacity of 4ml and can be easily refilled via a slide-open top filling structure. As MD is designed to be a versatile tank for both MTL and DTL vaping, the airflow is a prime factor to be considered. To solve this problem, two special "turntables" (removable airflow restrictors) are designed to go with the deck, they contain different airflow outlets to concentrate the airflow on to the coil.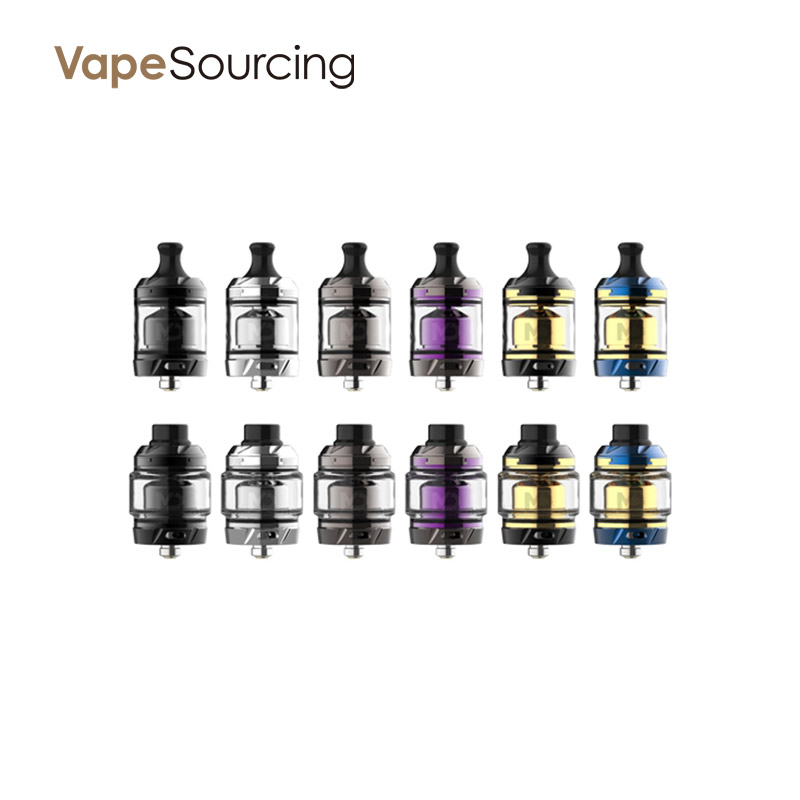 The Turntable A comes with an airflow slot and three side-by-side airflow holes, better for MTL vaping. While the Turntable B features a larger slot and seven honeycomb holes, better for DTL vaping. According to your preference, it's effortless to tailor the airflow to the coils by rotating the turntable to select between a slot opening or holes. Moreover, you can also adjust the airflow into the tank via a control ring (6 settings) on the base of the tank.
Related blog: Omnipotent For All Types Of Vaping | OneVape Mace 55 & 70