Hi everyone, this is Winola, here I go again. Today we will review the latest vape pen kit from Eleaf: iJust ECM Kit. And as usual, the sample was supplied for the purpose of this review by my old partner vapesourcing.
When I opened the typical Eleaf cardboard box, the first thing that is noticeable is the large upside down Black Triangle fire button with Silver rim and translucent strip to the inside of the rim for LED lighting to shine through. The fire button protrudes a long way as it is flat fronted rather than following the contours of the tubular battery so is a real aesthetic feature. The base of the device is a Stainless Steel section and on the underneath a printed Black design and central battery venting hole. The top of the battery has again a Stainless Steel section with texturing in the form of an interlocking design. Overall, despite it is not expensive, the build quality and ergonomic design are great.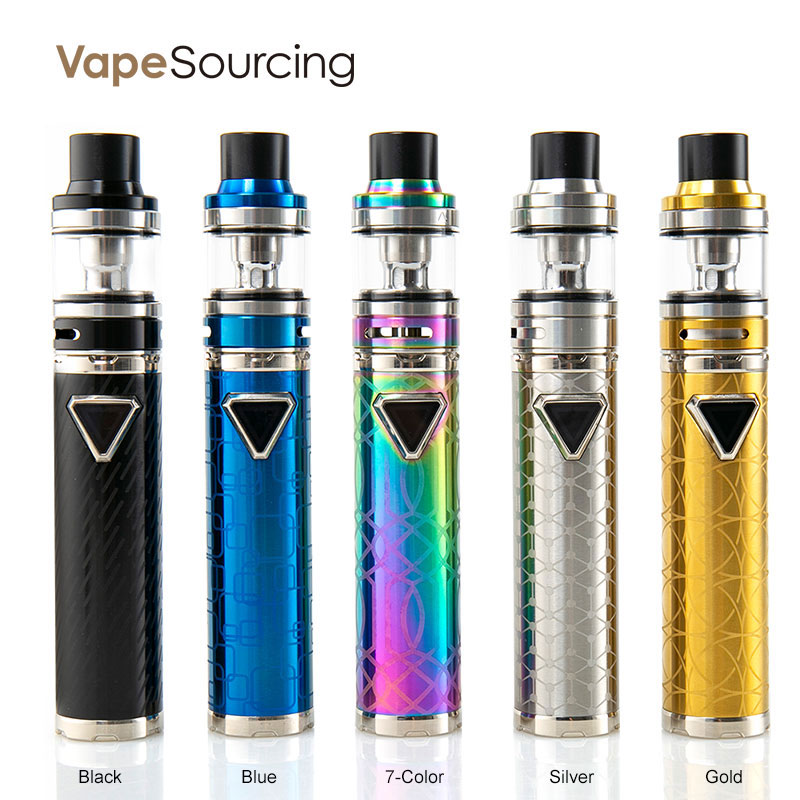 The iJust ECM atomizer is a sub ohm tank, 25mm in diameter with a 4ml capacity. The tank has top-fill using a push open method to access the fill port, below the top-cap there is a clearly marked arrowhead which shows where to push and the top slides open with nice resistance. The fill port is a reasonable size, when open if you look down the drip tip, you will see a small hole to allow the air to escape while filling. The airflow is dual large air holes with stoppers which adjusts with just the right tolerance and moves noticeably smoothly. You can get two coils, a pre-installed 0.15 mesh coil which is rated between 30w and 75w and a 0.15 net coil which is rated between 30w and 70w.
Performance
You can't miss the nice and clicky fire button, and any delay is not noticeable. I like a restricted lung hit and I found that one-third of the airflow is just what I need and then flavor which you would expect from a mesh coil was very good. Vaper production is also good but it is a cool vape which is fine for me but won't be to everyone's liking.
Other review about GeekVape:
GeekVape Aegis Mini Kit – mini version to Aegis Legend Kit