Are you a fan of the vape mods by Lost Vape? This time I'm gonna introduce the Lost Vape Thelema DNA250C Mod, don't miss out if you'd like to give it a shot.
The styling of the Thelema DNA250C Mod is very "Lost Vape" with a genuine leather grip over a Zinc Alloy chassis. Inside the mod is the Evolv DNA250C chip which gives plenty of user modes, Replay and Boost plus gives you the option of upgrading and customizing the firmware. Two 18650 batteries are required to power the mod and are not included. Charging and upgrades are done by way of a Micro USB port at the bottom of the control face.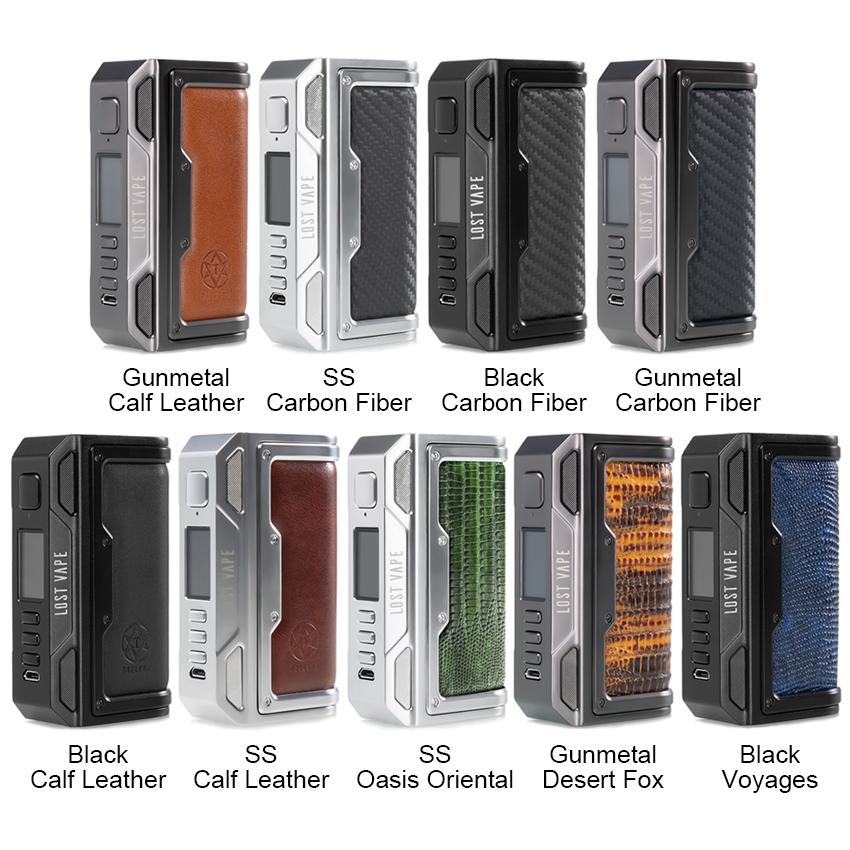 Above the port are three buttons for adjustment, an oversized fire button, and a 0.9″ full-color TFT screen to see your vape data at a glance. You can vape on this Lost Vape mod whilst charging as it has a "Pass-through" feature and it can also be used as a power bank for other devices using the "USB On The Go Adaptor" which is included in the kit. Output-wise, the mod will produce 1-200W (0.2-8V) and you can use this in Variable Wattage or Temperature Control user modes.
You may also like:
innokin sensis review
eleaf isolo r price